Jan Balewski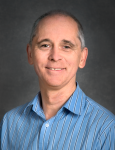 Consultant
1 Cyclotron Road
Mailstop: 59R4010A
Berkeley
,
CA
94720
us
Biographical Sketch
Jan Balewski works at NERSC on quantum computing experiments at AQT/LBNL  as well as on machine learning HPC projects applied to cosmology and neuroscience data. Jan holds a Ph.D. in physics from Jagiellonian Uni, Cracow, Poland.  He worked as a researcher at MIT, LNS, on the dark matter detection experiment  DarkLight at JLAB and on polarized protons experiment STAR at RHIC/BNL. 
Journal Articles
Conference Papers
Presentation/Talks
Reports
GK Lockwood, D Hazen, Q Koziol, RS Canon, K Antypas, J Balewski, N Balthaser, W Bhimji, J Botts, J Broughton, TL Butler, GF Butler, R Cheema, C Daley, T Declerck, L Gerhardt, WE Hurlbert, KA Kallback-Rose, S Leak, J Lee, R Lee, J Liu, K Lozinskiy, D Paul, Prabhat, C Snavely, J Srinivasan, T Stone Gibbins, NJ Wright,
"Storage 2020: A Vision for the Future of HPC Storage",
October 20, 2017,
LBNL LBNL-2001072,
As the DOE Office of Science's mission computing facility, NERSC will follow this roadmap and deploy these new storage technologies to continue delivering storage resources that meet the needs of its broad user community. NERSC's diversity of workflows encompass significant portions of open science workloads as well, and the findings presented in this report are also intended to be a blueprint for how the evolving storage landscape can be best utilized by the greater HPC community. Executing the strategy presented here will ensure that emerging I/O technologies will be both applicable to and effective in enabling scientific discovery through extreme-scale simulation and data analysis in the coming decade.