Computing at NERSC
NERSC Support for COVID-19 Research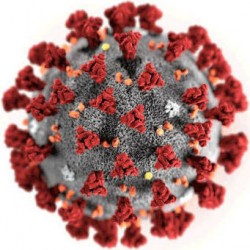 NERSC is participating in the COVID-19 High Performance Computing Consortium. This unique private-public effort brings together federal government, industry, and academic leaders to volunteer free compute time and resources on their world-class machines. NERSC has initially set aside up to 1.25 million node hours on its Cori supercomputer in support of this effort. In addition, NERSC's HPC experts are available to assist research teams. Scientists are invited to submit COVID-19 related research proposals, from which an expert panel of top scientists and computing researchers will select projects based on public health benefits, with an emphasis on rapid results.
Learn more about projects using NERSC that are involved in COVID-19 related research.
Now Computing
Did You Know?
Saul Perlmutter—a professor of physics at UC Berkeley and a faculty senior scientist at Berkeley Lab—was awarded the 2011 Nobel Prize in Physics for his 1998 discovery that the universe is expanding at an accelerating rate. He confirmed his observations by running thousands of simulations at NERSC, and his research team is believed to have been the first to use supercomputers to analyze and validate observational data in cosmology.