Computing at NERSC
NERSC Supports COVID-19 Research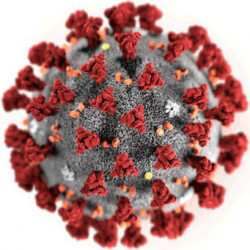 NERSC is participating in the COVID-19 High Performance Computing Consortium. This unique private-public effort brings together federal government, industry, and academic leaders to volunteer free compute time and resources on their world-class machines. NERSC has initially set aside up to 1.25 million node hours on its Cori supercomputer in support of this effort. In addition, NERSC's HPC experts are available to assist research teams. Scientists are invited to submit COVID-19 related research proposals, from which an expert panel of top scientists and computing researchers will select projects based on public health benefits, with an emphasis on rapid results.
Learn more about projects using NERSC that are involved in COVID-19 related research.
Now Playing
A small sample of jobs running on NERSC supercomputers right now.
Did You Know?

Each year NERSC's 7,000+ users report more than 2,000 peer-reviewed results based on work using our resources.