National Energy Research Scientific Computing Center
Computing at NERSC
Now Playing
A small sample of jobs running on NERSC supercomputers right now.
Why is NERSC9 Called Perlmutter?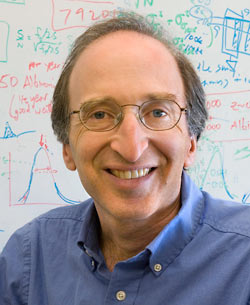 Saul Perlmutter—a professor of physics at UC Berkeley and a faculty senior scientist at Berkeley Lab—was awarded the 2011 Nobel Prize in Physics for his 1998 discovery that the universe is expanding at an accelerating rate. He confirmed his observations by running thousands of simulations at NERSC, and his research team is believed to have been the first to use supercomputers to analyze and validate observational data in cosmology. NERSC's next flagship system, due in 2021, has been named "Perlmutter" in his honor.
Science News
Center News
User Announcements