Shahzeb Siddiqui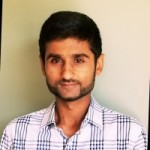 HPC Consultant/Software Integration Specialist
User Engagement Group
1 Cyclotron Road
Mail Stop 59R4010A
Berkeley
,
CA
94720
US
Biographical Sketch
Shahzeb Siddiqui is a HPC Consultant/Software Integration Specialist at Lawrence Berkeley National Laboratory. He is the creator of few open-source project including: buildtest, lmodule, jobstats. Shahzeb started out his career in High Performance Computing (HPC) in 2012 at King Abdullah University of Science and Technology (KAUST) when he pursued Masters in Computer Science. Shahzeb is a Developer, Dev-Ops, System Administrator and often involved in several open-source projects.
He specializes in Parallel Programming, Performance Tuning, Containers (Singularity, Docker), Linux system administration, Scientific Software Installation and testing, Schedulers including SLURM and LSF. Shahzeb has held multiple roles in his HPC career at Dassault-Systemes, Pfizer, Penn State, and IBM. Prior to 2012, he was a Systems Analyst at Global Science & Technology (GST) working for NASA Goddard Space Flight Center (GSFC) and a Cyber Software Engineer at Northrop Grumman.
In spare time, Shahzeb likes to play video games, table-tennis, cricket, basketball.
ORCID: https://orcid.org/0000-0002-2342-6974
Education
M.S Computer Science at KAUST (08/2012 - 12/2013)
B.S Computer Engineer at Penn State University (08/2008 - 05/2011)
Certification
Red Hat Certified System Administrator (RHCSA) -  Credential ID: 200-019-677
Technology Stack
Cluster Manager: Bright Cluster Manager, Cobbler
Scheduler: SLURM, LSF
Containers: Singularity, Docker, Docker swarm, Kubernettes
Configuration Management: Ansible
Build Framework: Easybuild, Spack, OpenHPC
Programming: Distributed Computing, GPU Computing, Parallel Computing, C, C++, Python, JAVA, PHP, CSS, HTML, JavaScript, ColdFusion, TCL
Database: MySQL, mariadb
DevOps Tools: Jenkins, Git, JIRA, JIRA Service Desk
Module Environment: Lmod, EnvironmentModules
Misc: Apache, Cyber-security, Artificial Intelligence, Machine Learning, Data Analytics, Computer Architecture, Assembly Programming, Shell Scripting, Embedded Systems.
Conference Papers
Shahzeb Siddiqui,
"Automatic Performance Tuning of Parallel and Accelerated Seismic Imaging Kernels",
EAGE Workshop on High Performance Computing for Upstream,
European Association of Geoscientists & Engineer,
September 1, 2014,
doi: https://doi.org/10.3997/2214-4609.20141941
Presentation/Talks