Charles Lively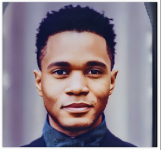 Charles
Lively
III, Ph.D.
Science Engagement Engineer/HPC Consultant
User Engagement Group
NERSC
1 Cyclotron Road
Berkeley
,
CA
94720
us
Charles Lively III
Introduction
Charles Lively III, PhD is a Science Engagement Engineer and HPC Consultant in the User Engagement Group (UEG) under Dr. Rebecca Hartman-Baker at the National Energy Research Scientific Computing (NERSC) Center at Lawrence Berkeley National Laboratory.
Charles earned his Ph.D. from Texas A&M University (2012) under Dr. Valerie E. Taylor. Charles' dissertation work focused on performance modeling and optimization of scientific applications in high-performance computing environments with respect to optimizing energy consumption and reducing power consumption.
Charles previously worked at other Department of Energy National Laboratories, including Oak Ridge National Laboratory and Lawrence Livermore National Laboratory. Charles has worked in both industry and academia with Visiting Lecture positions at Colorado State University Global, Kennesaw State University, and the Georgia Institute of Technology (GaTech).
Charles has also co-founded two start-ups, raised more than $4 million in venture-capital funding through top start-up accelerators and incubators, including TechStarts '22, Quake Capital, The Farm/BoomTown/Comcast. Additionally, Charles has mentored/advised/guided over 20 start-ups in various technological spaces, including mentoring entrepreneurs in the GaTech Create-X startup incubator program.
PhD Dissertation and Master Thesis Works
Lively, C. (2012). E-AMOM: An energy-aware modeling and optimization methodology for scientific applications on Multicore Systems (dissertation). Texas A & M University, College Station, TX.
Lively, C. W. (2006). Performance analysis and modeling of Gyro (thesis).
Selected Publications
MuMMI: Multiple Metrics Modeling Infrastructure (Book Chapter), in Tools for High Performance Computing 2013 Xingfu Wu, Valerie Taylor, Charles Lively, Hung-Ching Chang, Bo Li, Kirk Cameron, Dan Terpstra and Shirley Moore, MuMMI: Multiple Metrics Modeling Infrastructure (Book Chapter), in Tools for High Performance Computing 2013 (Eds: A. Knupfer, J. Gracia, W. E. Nagel, M. M. Resch), Springer, 2014.
E-amom: an energy-aware modeling and optimization methodology for scientific applications

C Lively, V Taylor, X Wu, HC Chang, CY Su... - Computer Science-Research and Development, 2014

Mummi: multiple metrics modeling infrastructure

X Wu, C Lively, V Taylor, HC Chang, CY Su... - 2013 14th ACIS International Conference on Software..., 2013

Power-aware predictive models of hybrid (MPI/OpenMP) scientific applications on multicore systems.

C Lively, X Wu, V Taylor, S Moore, HC Chang, CY Su... - Computer Science-Research and Development, 2012

Energy and performance characteristics of different parallel implementations of scientific applications on multicore systems

C Lively, X Wu, V Taylor, S Moore, HC Chang... - The International Journal of High Performance..., 2011

Performance analysis and optimization of parallel scientific applications on CMP clusters

X Wu, V Taylor, C Lively, S Sharkawi... - Scalable Computing: Practice and Experience, 2009

A methodology for developing high fidelity communication models for large-scale applications targeted on multicore systems

CW Lively, VE Taylor, SR Alam, JS Vetter... - 2008 20th International Symposium on Computer..., 2008