Jacqueline (Jackie) Scoggins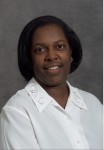 Jacqueline (Jackie)
Scoggins
Team Lead, CSE
Team Work Lead
Operations Technology
NERSC
1 Cyclotron Road
Mailstop: 59R4010A
Berkeley
,
CA
94720
US
Jacqueline (Jackie) Scoggins is the Team Work Lead for Operations under the Leadership of Elizabeth Bautista. Jacqueline started at NERSC in 1996 in the Computational Systems Group as a System Analyst/Administrator under the Leadership of Jim Craw. She was one of the first two Analysts hired when NERSC moved from Livermore to Berkeley and she managed the Cray C90 and J90 systems. Jackie moved to LBNL IT Division to work in the High Performance Computing Group under Leadership of Gary Jung. Jackie was a System Analyst for several LBNL Departments (ALS, Gammasphere, EETD, ESD and Math) and she managed the Batch system Schedulers (SGE/Maui/Torque/Moab/SLRUM) for all of HPCS systems for both LBNL and UCB. Jackie rejoined NERSC in 2015 as the Team Work Lead for Operations where she plans to bring her technical skills to assist in supporting the Operational efficiency while providing support and expertise to help the center effectively make computing resources available to the Scientific community.
Jackie served as President of the Karaoke Club at LBNL for over 3 years. She served as an active participant in the 2nd Graders Program with IT -Teaching children about the hardware and software of computers to engage them into wanting to be in STEM. She has actively been involved in many affairs - Diversity Inclusion program participant, Cultural Fair programs and the Annual IT division Parties decorating the events.
Jacqueline has an Bachelor of Science Degree in Computing Science with a Minor in Mathematics from California State University, Hayward.
Team Lead, CSE
Operations Technology Group
JScoggins@lbl.gov
Phone: (510) 486-8651
Fax: (510) 486-4316
1 Cyclotron Road Mail Stop 943-256
Berkeley CA 94720