Rollin Thomas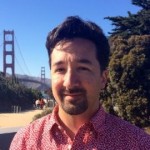 Big Data Architect
Data and Analytics Services
1 Cyclotorn Road
Mailstop: 59-4010A
Berkeley
,
CA
94720
US
Biographical Sketch
Rollin Thomas is a Big Data Architect in the Data and Analytics Services group.  Prior to joining NERSC in 2015, he was a Staff Scientist in the Computational Research Division.  He has worked on numerical simulations of supernova atmospheres, observation and analysis of supernova spectroscopy data, and data management for supernova cosmology experiments.  Rollin has served as a member of the Nearby Supernova Factory, is a builder on the Dark Energy Survey, and is a full member of the Large Synoptic Survey Telescope Dark Energy Science Collaboration.  He holds a B.S. in physics from Purdue University and a Ph.D. in astrophysics from the University of Oklahoma.
Journal Articles
Conference Papers
Keith Jackson, Lavanya Ramakrishnan, Karl Runge, and Rollin Thomas,
"Seeking Supernovae in the Clouds: A Performance Study",
ScienceCloud 2010, the 1st Workshop on Scientific Cloud Computing,
Chicago, Illinois,
June 2010,
Posters
Annette Greiner, Evan Racah, Shane Canon, Jialin Liu, Yunjie Liu, Debbie Bard, Lisa Gerhardt, Rollin Thomas, Shreyas Cholia, Jeff Porter, Wahid Bhimji, Quincey Koziol, Prabhat,
"Data-Intensive Supercomputing for Science",
Berkeley Institute for Data Science (BIDS) Data Science Faire,
May 3, 2016,
Review of current DAS activities for a non-NERSC audience.