James Botts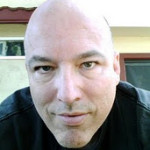 HPC Systems Engineer
Computational Systems Group
Computational Systems Group
1 Cyclotron Road
Mailstop: 59R4010A
Berkeley
,
CA
94720
us
 Biographical Sketch 
James Botts earned his Ph.D in High Energy Theory from Stony Brook University. He subsequently worked at the University of Washington, Illinois Institute of Technology and DESY-IfH Zeuthen and has published papers on perturbative QCD.  He was maintainer of the source code used to generate the early CTEQ parton distributions. Before joining NERSC, James was Director of Professional Services of  Penguin Computing and was primarily focused on high performance Linux  clustering.
Conference Papers
Douglas M. Jacobsen, James F. Botts, and Yun (Helen) He,
"SLURM. Our Way.",
Cray User Group Meeting 2016, London, England,
May 2016,
Presentation/Talks
Douglas M. Jacobsen, James F. Botts, and Yun (Helen) He,
SLURM. Our Way.,
Cray User Group Meeting 2016. London, England.,
May 12, 2016,
Reports
Glenn K. Lockwood, Damian Hazen, Quincey Koziol, Shane Canon, Katie Antypas, Jan Balewski, Nicholas Balthaser, Wahid Bhimji, James Botts, Jeff Broughton, Tina L. Butler, Gregory F. Butler, Ravi Cheema, Christopher Daley, Tina Declerck, Lisa Gerhardt, Wayne E. Hurlbert, Kristy A. Kallback-
Rose, Stephen Leak, Jason Lee, Rei Lee, Jialin Liu, Kirill Lozinskiy, David Paul, Prabhat, Cory Snavely, Jay Srinivasan, Tavia Stone Gibbins, Nicholas J. Wright, "Storage 2020: A Vision for the Future of HPC Storage",
October 20, 2017,
LBNL LBNL-2001072,
As the DOE Office of Science's mission computing facility, NERSC will follow this roadmap and deploy these new storage technologies to continue delivering storage resources that meet the needs of its broad user community. NERSC's diversity of workflows encompass significant portions of open science workloads as well, and the findings presented in this report are also intended to be a blueprint for how the evolving storage landscape can be best utilized by the greater HPC community. Executing the strategy presented here will ensure that emerging I/O technologies will be both applicable to and effective in enabling scientific discovery through extreme-scale simulation and data analysis in the coming decade.