Glenn K. Lockwood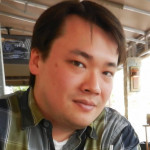 Advanced Technologies Group
National Energy Research Scientific Computing Center
1 Cyclotron Road
Mailstop: 59R4010A
Berkeley
,
CA
94720
US
Journal Articles
Conference Papers
Glenn K. Lockwood, Shane Snyder, Suren Byna, Philip Carns, Nicholas J. Wright,
"Understanding Data Motion in the Modern HPC Data Center",
2019 IEEE/ACM Fourth International Parallel Data Systems Workshop (PDSW),
Denver, CO, USA,
IEEE,
2019,
74--83,
doi: 10.1109/PDSW49588.2019.00012
The utilization and performance of storage, compute, and network resources within HPC data centers have been studied extensively, but much less work has gone toward characterizing how these resources are used in conjunction to solve larger scientific challenges. To address this gap, we present our work in characterizing workloads and workflows at a data-center-wide level by examining all data transfers that occurred between storage, compute, and the external network at the National Energy Research Scientific Computing Center over a three-month period in 2019. Using a simple abstract representation of data transfers, we analyze over 100 million transfer logs from Darshan, HPSS user interfaces, and Globus to quantify the load on data paths between compute, storage, and the wide-area network based on transfer direction, user, transfer tool, source, destination, and time. We show that parallel I/O from user jobs, while undeniably important, is only one of several major I/O workloads that occurs throughout the execution of scientific workflows. We also show that this approach can be used to connect anomalous data traffic to specific users and file access patterns, and we construct time-resolved user transfer traces to demonstrate that one can systematically identify coupled data motion for individual workflows.
Sudheer Chunduri, Taylor Groves, Peter Mendygral, Brian Austin, Jacob Balma, Krishna Kandalla, Kalyan Kumaran, Glenn Lockwood, Scott Parker, Steven Warren, Nathan Wichmann, Nicholas Wright,
"GPCNeT: Designing a Benchmark Suite for Inducing and Measuring Contention in HPC Networks",
International Conference on High Performance Computing, Networking, Storage and Analysis (SC'19),
November 16, 2019,
Network congestion is one of the biggest problems facing HPC systems today, affecting system throughput, performance, user experience and reproducibility. Congestion manifests as run-to-run variability due to contention for shared resources like filesystems or routes between compute endpoints. Despite its significance, current network benchmarks fail to proxy the real-world network utilization seen on congested systems. We propose a new open-source benchmark suite called the Global Performance and Congestion Network Tests (GPCNeT) to advance the state of the practice in this area. The guiding principles used in designing GPCNeT are described and the methodology employed to maximize its utility is presented. The capabilities of GPCNeT evaluated by analyzing results from several world's largest HPC systems, including an evaluation of congestion management on a next-generation network. The results show that systems of all technologies and scales are susceptible to congestion and this work motivates the need for congestion control in next-generation networks.
Glenn K. Lockwood, Kirill Lozinskiy, Lisa Gerhardt, Ravi Cheema, Damian Hazen, Nicholas J. Wright,
"Designing an All-Flash Lustre File System for the 2020 NERSC Perlmutter System",
Proceedings of the 2019 Cray User Group,
Montreal,
January 1, 2019,
New experimental and AI-driven workloads are moving into the realm of extreme-scale HPC systems at the same time that high-performance flash is becoming cost-effective to deploy at scale. This confluence poses a number of new technical and economic challenges and opportunities in designing the next generation of HPC storage and I/O subsystems to achieve the right balance of bandwidth, latency, endurance, and cost. In this paper, we present the quantitative approach to requirements definition that resulted in the 30 PB all-flash Lustre file system that will be deployed with NERSC's upcoming Perlmutter system in 2020. By integrating analysis of current workloads and projections of future performance and throughput, we were able to constrain many critical design space parameters and quantitatively demonstrate that Perlmutter will not only deliver optimal performance, but effectively balance cost with capacity, endurance, and many modern features of Lustre.
Glenn K. Lockwood, Shane Snyder, Teng Wang, Suren Byna, Philip Carns, Nicholas J. Wright,
"A Year in the Life of a Parallel File System",
Proceedings of the International Conference for High Performance Computing, Networking, Storage, and Analysis,
Dallas, TX,
IEEE Press,
November 11, 2018,
71:1--74:1,
I/O performance is a critical aspect of data-intensive scientific computing. We seek to advance the state of the practice in understanding and diagnosing I/O performance issues through investigation of a comprehensive I/O performance data set that captures a full year of production storage activity at two leadership-scale computing facilities. We demonstrate techniques to identify regions of interest, perform focused investigations of both long-term trends and transient anomalies, and uncover the contributing factors that lead to performance fluctuation.

We find that a year in the life of a parallel file system is comprised of distinct regions of long-term performance variation in addition to short-term performance transients. We demonstrate how systematic identification of these performance regions, combined with comprehensive analysis, allows us to isolate the factors contributing to different performance maladies at different time scales. From this, we present specific lessons learned and important considerations for HPC storage practitioners.
Modern HPC systems are collecting large amounts of I/O performance data. The massive volume and heterogeneity of this data, however, have made timely performance of in-depth integrated analysis difficult. To overcome this difficulty and to allow users to identify the root causes of poor application I/O performance, we present IOMiner, an I/O log analytics framework. IOMiner provides an easy-to-use interface for analyzing instrumentation data, a unified storage schema that hides the heterogeneity of the raw instrumentation data, and a sweep-line-based algorithm for root cause analysis of poor application I/O performance. IOMiner is implemented atop Spark to facilitate efficient, interactive, parallel analysis. We demonstrate the capabilities of IOMiner by using it to analyze logs collected on a large-scale production HPC system. Our analysis techniques not only uncover the root cause of poor I/O performance in key application case studies but also provide new insight into HPC I/O workload characterization.
At present, I/O performance analysis requires different tools to characterize individual components of the I/O subsystem, and institutional I/O expertise is relied upon to translate these disparate data into an integrated view of application performance. This process is labor-intensive and not sustainable as the storage hierarchy deepens and system complexity increases. To address this growing disparity, we have developed the Total Knowledge of I/O (TOKIO) framework to combine the insights from existing component-level monitoring tools and provide a holistic view of performance across the entire I/O stack. 
A reference implementation of TOKIO, pytokio, is presented here. Using monitoring tools included with Cray XC and ClusterStor systems alongside commonly deployed community-supported tools, we demonstrate how pytokio provides a lightweight foundation for holistic I/O performance analyses on two Cray XC systems deployed at different HPC centers. We present results from integrated analyses that allow users to quantify the degree of I/O contention that affected their jobs and probabilistically identify unhealthy storage devices that impacted their performance.We also apply pytokio to inspect the utilization of NERSC's DataWarp burst buffer and demonstrate how pytokio can be used to identify users and applications who may stand to benefit most from migrating their workloads from Lustre to the burst buffer.
Glenn K. Lockwood, Wucherl Yoo, Suren Byna, Nicholas J. Wright, Shane Snyder, Kevin Harms, Zachary Nault, Philip Carns,
"UMAMI: a recipe for generating meaningful metrics through holistic I/O performance analysis",
Proceedings of the 2nd Joint International Workshop on Parallel Data Storage & Data Intensive Scalable Computing Systems (PDSW-DISCS'17),
Denver, CO,
ACM,
November 2017,
55-60,
doi: 10.1145/3149393.3149395
I/O efficiency is essential to productivity in scientific computing, especially as many scientific domains become more data-intensive. Many characterization tools have been used to elucidate specific aspects of parallel I/O performance, but analyzing components of complex I/O subsystems in isolation fails to provide insight into critical questions: how do the I/O components interact, what are reasonable expectations for application performance, and what are the underlying causes of I/O performance problems? To address these questions while capitalizing on existing component-level characterization tools, we propose an approach that combines on-demand, modular synthesis of I/O characterization data into a unified monitoring and metrics interface (UMAMI) to provide a normalized, holistic view of I/O behavior.
We evaluate the feasibility of this approach by applying it to a month-long benchmarking study on two distinct large-scale computing platforms. We present three case studies that highlight the importance of analyzing application I/O performance in context with both contemporaneous and historical component metrics, and we provide new insights into the factors affecting I/O performance. By demonstrating the generality of our approach, we lay the groundwork for a production-grade framework for holistic I/O analysis.
Jaehyun Han, Donghun Koo, Glenn K. Lockwood, Jaehwan Lee, Hyeonsang Eom, Soonwook Hwang,
"Accelerating a Burst Buffer via User-Level I/O Isolation",
Proceedings of the 2017 IEEE International Conference on Cluster Computing (CLUSTER),
Honolulu, HI,
IEEE,
September 2017,
245-255,
doi: 10.1109/CLUSTER.2017.60
Burst buffers tolerate I/O spikes in High-Performance Computing environments by using a non-volatile flash technology. Burst buffers are commonly located between parallel file systems and compute nodes, handling bursty I/Os in the middle. In this architecture, burst buffers are shared resources. The performance of an SSD is significantly reduced when it is used excessively because of garbage collection, and we have observed that SSDs in a burst buffer become slow when many users simultaneously use the burst buffer. To mitigate the performance problem, we propose a new user-level I/O isolation framework in a High-Performance Computing environment using a multi-streamed SSD. The multi-streamed SSD allocates the same flash block for I/Os in the same stream. We assign a different stream to each user; thus, the user can use the stream exclusively. To evaluate the performance, we have used open-source supercomputing workloads and I/O traces from real workloads in the Cori supercomputer at the National Energy Research Scientific Computing Center. Via user-level I/O isolation, we have obtained up to a 125% performance improvement in terms of I/O throughput. In addition, our approach reduces the write amplification in the SSDs, leading to improved SSD endurance. This user-level I/O isolation framework could be applied to deployed burst buffers without having to make any user interface changes.
Jialin Liu, Quincey Koziol, Houjun Tang, François Tessier, Wahid Bhimji, Brandon Cook, Brian Austin, Suren Byna, Bhupender Thakur, Glenn K. Lockwood, Jack Deslippe, Prabhat,
"Understanding the IO Performance Gap Between Cori KNL and Haswell",
Proceedings of the 2017 Cray User Group,
Redmond, WA,
May 10, 2017,
The Cori system at NERSC has two compute partitions with different CPU architectures: a 2,004 node Haswell partition and a 9,688 node KNL partition, which ranked as the 5th most powerful and fastest supercomputer on the November 2016 Top 500 list. The compute partitions share a common storage configuration, and understanding the IO performance gap between them is important, impacting not only to NERSC/LBNL users and other national labs, but also to the relevant hardware vendors and software developers. In this paper, we have analyzed performance of single core and single node IO comprehensively on the Haswell and KNL partitions, and have discovered the major bottlenecks, which include CPU frequencies and memory copy performance. We have also extended our performance tests to multi-node IO and revealed the IO cost difference caused by network latency, buffer size, and communication cost. Overall, we have developed a strong understanding of the IO gap between Haswell and KNL nodes and the lessons learned from this exploration will guide us in designing optimal IO solutions in many-core era.
Shane Snyder, Philip Carns, Kevin Harms, Robert Ross, Glenn K. Lockwood, Nicholas J. Wright,
"Modular HPC I/O characterization with Darshan",
Proceedings of the 5th Workshop on Extreme-Scale Programming Tools (ESPT'16),
Salt Lake City, UT,
November 13, 2016,
9-17,
doi: 10.1109/ESPT.2016.9
Contemporary high-performance computing (HPC) applications encompass a broad range of distinct I/O strategies and are often executed on a number of different compute platforms in their lifetime. These large-scale HPC platforms employ increasingly complex I/O subsystems to provide a suitable level of I/O performance to applications. Tuning I/O workloads for such a system is nontrivial, and the results generally are not portable to other HPC systems. I/O profiling tools can help to address this challenge, but most existing tools only instrument specific components within the I/O subsystem that provide a limited perspective on I/O performance. The increasing diversity of scientific applications and computing platforms calls for greater flexibility and scope in I/O characterization.
In this work, we consider how the I/O profiling tool Darshan can be improved to allow for more flexible, comprehensive instru- mentation of current and future HPC I/O workloads.We evaluate the performance and scalability of our design to ensure that it is lightweight enough for full-time deployment on production HPC systems. We also present two case studies illustrating how a more comprehensive instrumentation of application I/O workloads can enable insights into I/O behavior that were not previously possible. Our results indicate that Darshan's modu- lar instrumentation methods can provide valuable feedback to both users and system administrators, while imposing negligible overheads on user applications.
W. Bhimji, D. Bard, M. Romanus, D. Paul, A. Ovsyannikov, B. Friesen, M. Bryson, J. Correa, G. K. Lockwood, V. Tsulaia, S. Byna, S. Farrell, D. Gursoy, C. Daley, V. Beckner, B. Van Straalen, D. Trebotich, C. Tull, G. Weber, N. J. Wright, K. Antypas, Prabhat,
"Accelerating Science with the NERSC Burst Buffer Early User Program",
Cray User Group,
May 11, 2016,
LBNL LBNL-1005736,
NVRAM-based Burst Buffers are an important part of the emerging HPC storage landscape. The National Energy Research Scientific Computing Center (NERSC) at Lawrence Berkeley National Laboratory recently installed one of the first Burst Buffer systems as part of its new Cori supercomputer, collaborating with Cray on the development of the DataWarp software. NERSC has a diverse user base comprised of over 6500 users in 700 different projects spanning a wide variety of scientific computing applications. The use-cases of the Burst Buffer at NERSC are therefore also considerable and diverse. We describe here performance measurements and lessons learned from the Burst Buffer Early User Program at NERSC, which selected a number of research projects to gain early access to the Burst Buffer and exercise its capability to enable new scientific advancements. To the best of our knowledge this is the first time a Burst Buffer has been stressed at scale by diverse, real user workloads and therefore these lessons will be of considerable benefit to shaping the developing use of Burst Buffers at HPC centers.
The increasing expansion of computations in non-traditional domain sciences has resulted in an increasing demand for research cyberinfrastructure that is suitable for small- and mid-scale job sizes. The computational aspects of these emerging communities are coming into focus and being addressed through the deployment of several new XSEDE resources that feature easy on-ramps, customizable software environments through virtualization, and interconnects optimized for jobs that only use hundreds or thousands of cores; however, the data storage requirements for these emerging communities remains much less well characterized.
To this end, we examined the distribution of file sizes on two of the Lustre file systems within the Data Oasis storage system at the San Diego Supercomputer Center (SDSC). We found that there is a very strong preference for small files among SDSC's users, with 90% of all files being less than 2 MB in size. Furthermore, 50% of all file system capacity is consumed by files under 2 GB in size, and these distributions are consistent on both scratch and projects storage file systems. Because parallel file systems like Lustre and GPFS are optimized for parallel IO to large, widestripe files, these findings suggest that parallel file systems may not be the most suitable storage solutions when designing cyberinfrastructure to meet the needs of emerging communities.
Multi-rail InfiniBand networks provide options to improve bandwidth, increase reliability, and lower latency for multi-core nodes. The Gordon supercomputer at SDSC, with its dual-rail InfiniBand 3-D torus network, is used to evaluate the performance impact of using multiple rails. The study was performed using the OSU micro-benchmarks, the P3FFT application kernel, and scientific applications LAMMPS and AMBER. The micro-benchmarks confirmed the bandwidth and latency performance benefits. At the application level, performance improvements depended on the communication level and profile.
The demand for virtualization within high-performance computing is rapidly growing as new communities, driven by both new application stacks and new computing modalities, continue to grow and expand. While virtualization has traditionally come with significant penalties in I/O performance that have precluded its use in mainstream large-scale computing environments, new standards such as Single Root I/O Virtualization (SR-IOV) are emerging that promise to diminish the performance gap and make high-performance virtualization possible. To this end, we have evaluated SR-IOV in the context of both virtualized InfiniBand and virtualized 10 gigabit Ethernet (GbE) using micro-benchmarks and real-world applications. We compare the performance of these interconnects on non-virtualized environments, Amazon's SR-IOV-enabled C3 instances, and our own SR-IOV-enabled InfiniBand cluster and show that SR-IOV significantly reduces the performance losses caused by virtualization. InfiniBand demonstrates less than 2% loss of bandwidth and less than 10% increase in latency when virtualized with SR-IOV. Ethernet also benefits, although less dramatically, when SR-IOV is enabled on Amazon's cloud.
We describe an efficient implementation of a 3D movement- based kernel density estimator for determining animal space use from discrete GPS measurements. This new method provides more accurate results, particularly for species that make large excursions in the vertical dimension. The downside of this approach is that it is much more computationally expensive than simpler, lower-dimensional models. Through a combination of code restructuring, parallelization and performance optimization, we were able to reduce the time to solution by up to a factor of 1000x, thereby greatly improving the applicability of the method.
Book Chapters
Glenn K. Lockwood, Kirill Lozinskiy, Lisa Gerhardt, Ravi Cheema, Damian Hazen, Nicholas J. Wright,

"A Quantitative Approach to Architecting All-Flash Lustre File Systems",

ISC High Performance 2019: High Performance Computing,

edited by Michele Weiland, Guido Juckeland, Sadaf Alam, Heike Jagode,

(

Springer International Publishing:

2019

)

Pages: 183--197

doi: 10.1007/978-3-030-34356-9_16
New experimental and AI-driven workloads are moving into the realm of extreme-scale HPC systems at the same time that high-performance flash is becoming cost-effective to deploy at scale. This confluence poses a number of new technical and economic challenges and opportunities in designing the next generation of HPC storage and I/O subsystems to achieve the right balance of bandwidth, latency, endurance, and cost. In this work, we present quantitative models that use workload data from existing, disk-based file systems to project the architectural requirements of all-flash Lustre file systems. Using data from NERSC's Cori I/O subsystem, we then demonstrate the minimum required capacity for data, capacity for metadata and data-on-MDT, and SSD endurance for a future all-flash Lustre file system.
Presentation/Talks
Presentation at Storage Technology Showcase providing an update on NERSC's Storage 2020 Strategy & Progress and newly deployed Community File System, including data migration process.
Update at SC19 Lustre BoF on collaborative work with Cray on deploying an all-flash Lustre tier for NERSC's Perlmutter Shasta system.
Kirill Lozinskiy, Glenn K. Lockwood, Lisa Gerhardt, Ravi Cheema, Damian Hazen, Nicholas J. Wright,
A Quantitative Approach to Architecting All‐Flash Lustre File Systems,
Lustre User Group (LUG) 2019,
May 15, 2019,
Reports
In September, 2018, the Department of Energy, Office of Science, Advanced Scientific Computing Research Program convened a workshop to identify key challenges and define research directions that will advance the field of storage systems and I/O over the next 5–7 years. The workshop concluded that addressing these combined challenges and opportunities requires tools and techniques that greatly extend traditional approaches and require new research directions. Key research opportunities were identified.
Glenn K. Lockwood, Damian Hazen, Quincey Koziol, Shane Canon, Katie Antypas, Jan Balewski, Nicholas Balthaser, Wahid Bhimji, James Botts, Jeff Broughton, Tina L. Butler, Gregory F. Butler, Ravi Cheema, Christopher Daley, Tina Declerck, Lisa Gerhardt, Wayne E. Hurlbert, Kristy A. Kallback-
Rose, Stephen Leak, Jason Lee, Rei Lee, Jialin Liu, Kirill Lozinskiy, David Paul, Prabhat, Cory Snavely, Jay Srinivasan, Tavia Stone Gibbins, Nicholas J. Wright, "Storage 2020: A Vision for the Future of HPC Storage",
October 20, 2017,
LBNL LBNL-2001072,
As the DOE Office of Science's mission computing facility, NERSC will follow this roadmap and deploy these new storage technologies to continue delivering storage resources that meet the needs of its broad user community. NERSC's diversity of workflows encompass significant portions of open science workloads as well, and the findings presented in this report are also intended to be a blueprint for how the evolving storage landscape can be best utilized by the greater HPC community. Executing the strategy presented here will ensure that emerging I/O technologies will be both applicable to and effective in enabling scientific discovery through extreme-scale simulation and data analysis in the coming decade.
Posters
Debbie Bard, Wahid Bhimji, David Paul, Glenn K. Lockwood, Nicholas J Wright, Katie Antypas, Prabhat, Steve Farrell, Andrey Ovsyannikov, Melissa Romanus, Brian Van Straalen, David Trebotich, Guenter Weber,
"Experiences with the Burst Buffer at NERSC",
Supercomputing Conference,
November 16, 2016,