Christopher Daley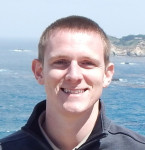 HPC Performance Engineer
Advanced Technology Group
National Energy Research Scientific Computing Center
1 Cyclotron Rd
Mailstop: 59R4010A (office 59-3027B)
Berkeley
,
California
94720
US
Biographical Sketch
Chris Daley is a member of the Advanced Technology Group (ATG).  Before joining ATG, Chris was a Scientific Programmer at the Flash Center for Computational Science at the University of Chicago.  He has a M.Sc. in High Performance Computing from the University of Edinburgh and a B.Sc. in Physics from the University of Surrey.
Journal Articles
Conference Papers
B. Austin, C. Daley, D. Doerfler, J. Deslippe, B. Cook, B. Friesen, T. Kurth, C. Yang,
and N. Wright, "A Metric for Evaluating Supercomputer Performance in the Era of Extreme Heterogeneity",
9th IEEE International Workshop on Performance Modeling, Benchmarking and Simulation of High Performance Computer Systems (PMBS'18),
November 2018,
Tyler Allen, Christopher S. Daley, Douglas Doerfler, Brian Austin, Nicholas J. Wright,
"Performance and Energy Usage of Workloads on KNL and Haswell Architectures",
High Performance Computing Systems. Performance Modeling, Benchmarking, and Simulation. PMBS 2017. Lecture Notes in Computer Science, Volume 10724.,
December 23, 2017,
Wahid Bhimji, Debbie Bard, Kaylan Burleigh, Chris Daley, Steve Farrell, Markus Fasel, Brian Friesen, Lisa Gerhardt, Jialin Liu, Peter Nugent, Dave Paul, Jeff Porter, Vakho Tsulaia,

"Extreme I/O on HPC for HEP using the Burst Buffer at NERSC",

Journal of Physics: Conference Series,

December 1, 2017,

898

:

082015,
W. Bhimji, D. Bard, M. Romanus, D. Paul, A. Ovsyannikov, B. Friesen, M. Bryson, J. Correa, G. K. Lockwood, V. Tsulaia, S. Byna, S. Farrell, D. Gursoy, C. Daley, V. Beckner, B. Van Straalen, D. Trebotich, C. Tull, G. Weber, N. J. Wright, K. Antypas, Prabhat,
"Accelerating Science with the NERSC Burst Buffer Early User Program",
Cray User Group,
May 11, 2016,
LBNL LBNL-1005736,
NVRAM-based Burst Buffers are an important part of the emerging HPC storage landscape. The National Energy Research Scientific Computing Center (NERSC) at Lawrence Berkeley National Laboratory recently installed one of the first Burst Buffer systems as part of its new Cori supercomputer, collaborating with Cray on the development of the DataWarp software. NERSC has a diverse user base comprised of over 6500 users in 700 different projects spanning a wide variety of scientific computing applications. The use-cases of the Burst Buffer at NERSC are therefore also considerable and diverse. We describe here performance measurements and lessons learned from the Burst Buffer Early User Program at NERSC, which selected a number of research projects to gain early access to the Burst Buffer and exercise its capability to enable new scientific advancements. To the best of our knowledge this is the first time a Burst Buffer has been stressed at scale by diverse, real user workloads and therefore these lessons will be of considerable benefit to shaping the developing use of Burst Buffers at HPC centers.
C.S. Daley, L. Ramakrishnan, S. Dosanjh, N.J. Wright,
"Analyses of Scientific Workflows for Effective Use of Future Architectures",
The 6th International Workshop on Big Data Analytics: Challenges, and Opportunities (BDAC-15),
2015,
M. J. Cordery, B. Austin, H. J. Wasserman, C. S. Daley, N. J. Wright, S. D. Hammond, D. Doerfler,
"Analysis of Cray XC30 Performance using Trinity-NERSC-8 benchmarks and comparison with Cray XE6 and IBM BG/Q",
High Performance Computing Systems. Performance Modeling, Benchmarking and Simulation (PMBS 2013). Lecture Notes in Computer Science, Volume 8551,
October 1, 2014,
P. Mohapatra, A Dubey, C. Daley, M. Vanella, and E. Balaras,
"Parallel Algorithms for Using Lagrangian Markers in Immersed Boundary Method with Adaptive Mesh Refinement in FLASH",
Computer Architecture and High Performance Computing (SBAC-PAD),
October 2013,
doi: 10.1109/SBAC-PAD.2013.27
Reports
Glenn K. Lockwood, Damian Hazen, Quincey Koziol, Shane Canon, Katie Antypas, Jan Balewski, Nicholas Balthaser, Wahid Bhimji, James Botts, Jeff Broughton, Tina L. Butler, Gregory F. Butler, Ravi Cheema, Christopher Daley, Tina Declerck, Lisa Gerhardt, Wayne E. Hurlbert, Kristy A. Kallback-
Rose, Stephen Leak, Jason Lee, Rei Lee, Jialin Liu, Kirill Lozinskiy, David Paul, Prabhat, Cory Snavely, Jay Srinivasan, Tavia Stone Gibbins, Nicholas J. Wright, "Storage 2020: A Vision for the Future of HPC Storage",
October 20, 2017,
LBNL LBNL-2001072,
As the DOE Office of Science's mission computing facility, NERSC will follow this roadmap and deploy these new storage technologies to continue delivering storage resources that meet the needs of its broad user community. NERSC's diversity of workflows encompass significant portions of open science workloads as well, and the findings presented in this report are also intended to be a blueprint for how the evolving storage landscape can be best utilized by the greater HPC community. Executing the strategy presented here will ensure that emerging I/O technologies will be both applicable to and effective in enabling scientific discovery through extreme-scale simulation and data analysis in the coming decade.