Clayton Bagwell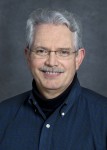 Account Support, NIM Development Team Leader
1 Cyclotron Road
Mail Stop 943-256
Berkeley
,
CA
94720
US
Biographical Sketch
Clayton Bagwell is a member of the Account Support team and has oversight of the NIM (NERSC Information Management) system development team.  He is also the NIM database administrator and Team Lead for the NIM Develeopment team.  He has a B.S. degree in Information Systems Management from the University of San Francisco.
Presentation/Talks
Clayton Bagwell, Allison Andrews,
Automated Provisioning and Management of NGF via NIM,
September 10, 2014,
Video presentation and accompanying PowerPoint slides on "How to Submit a 2014 ERCAP Request".