Wayne Hurlbert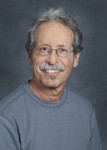 Storage Systems Group
National Energy Research Scientific Computing Center
Lawrence Berkeley National Laboratory
1 Cyclotron Road
Mailstop: 59R4010A
Berkeley
,
CA
94720
US
Biographical Sketch
Wayne Hurlbert shares responsibility for the continued development of storage systems and environments at NERSC. Prior to his position at NERSC, Wayne built storage systems at Berkeley Lab and Sybase Inc., and did compiler development at Ana Systems Inc. He holds a B.A. in philosophy from the State University of New York and a B.S. in computer science from San Francisco State University.
Presentation/Talks
Report to 2012  Large Tape User Group meeting regarding our production statistics and experiences using the Oracle T10000C tape drive.
A report to the Large Tape Users Group (LTUG) annual conference on a pre-release evaluation of the new software product, StorageTek Tape Analytics (STA).  We provide a user's perspective on what we found useful, some suggestions for improvement, and some key new features that would enhance the product.
D. Hazen, J. Hick, W. Hurlbert, M. Welcome,
Media Information Record (MIR) Analysis,
LTUG 2011,
April 19, 2011,
Presentation of Storage Systems Group findings from a year-long effort to collect and analyze Media Information Record (MIR) statistics from our in-production Oracle enterprise tape drives at NERSC.  We provide information on the data collected, and some highlights from our analysis. The presentation is primarily intended to declare that the information in the MIR is important to users or customers to better operating and managing their tape environments.
Reports
The Department of Energy has identified the design, implementation, and usability of file systems and archives as key issues for current and future HPC systems. This workshop addresses current best practices for the procurement, operation, and usability of file systems and archives. Furthermore, the workshop addresses whether system challenges can be met by evolving current practices.