Joaquin Correa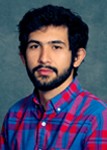 Computer Systems Engineer
,
Outreach, Software, and Programming Group
,
National Energy Research Scientific Computing Center
Phone

:

(510) 486-5983

,
Fax

:

(510) 486-4316
Lawrence Berkeley National Laboratory
1 Cyclotron Road
Mail Stop 943-0256
Berkeley
,
CA
94720
Biographical Sketch
Joaquin Correa works on the development and deployment of integrated tools for high-throughput bio-image processing & analysis (LDRD-DOE). He is a former member and active affiliate of Auer's Lab at LBNL's Life Sciences Division where he has prototyped algorithms and applications for image segmentation and 3D structural analysis in projects related to Hearing Loss and Deafness, Breast Cancer, Microbial Communities and Biofuels (plants and lignocellulosic degradation).
Prior to his appointment at LBNL, Joaquin worked as a Chem.E at a leading international manufacturing company on, but not limited to R&D, algorithm development, energy management and optimization, environmental legal compliance, strategic planning, product and process design and process simulation. He also has participated in projects for different energy-related Colombian government agencies. Correa holds a B.Sc. degree in Chemical Process Engineering from the National University of Colombia.
His interests include coupled-phenomena modeling & simulation; high-performance computing; signal processing; image processing, machine learning, computer vision and effective technology transfer for science and industry.